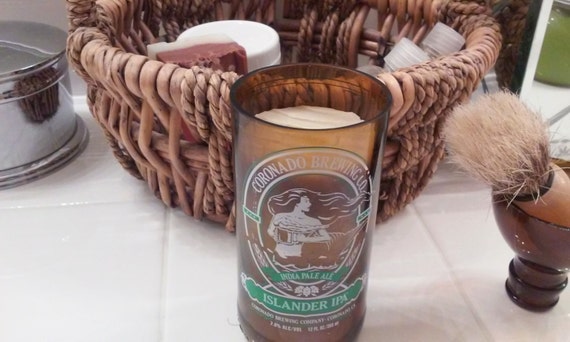 This listing is for a hand cut beer bottle that serves as a shaving mug from Coronado Brewing Co -- Islander IPA -- with a 3+ oz. puck of cedar lavender shaving soap. The soap is handmade by cold process. The beer bottle is sanded where cut for a smooth finish.
This soap contains calcium bentonite clay which helps the razor glide across the skin during shaving due to it's slippery nature.
The soap contains: coconut oil, caster oil, sunflower oil, olive oil, shortening, lavender cedar essential oil, calcium bentonite clay, lye, and deionized water.